Its important when looking for a cryptocurrency exchange that you choose one that meets your needs. Today I'm going to review a few of the top crypto exchanges and point out their respective strengths and weaknesses.
Before I get begin, it's important to note a few things. If you hold your cryptocurrency on an exchange and don't have access to the private keys then essentially you don't own that crypto. If you are holding an amount of crypto that you don't want to lose you should move it off the exchange and into a wallet in which you have full control over your private keys. Some exchange offer the ability to stake your cryptocurrency on their platform to gain interest. However, these interest rates will be lower on exchanges than if you staked the cryptocurrency natively on the respective blockchain. Though, as with everything we cover, be sure to do your own research before making any decisions.
Coinbase
Coinbase is probably the most well known cryptocurrency exchange on the list. They are based in San Francisco, USA and began operations in 2012. This makes it one of the oldest exchanges around and contributed to it becoming the household name it is today. The exchange offers a good variety of cryptocurrencies for beginners to the market and has a very user friendly and intuitive interface.
The fees are one of the biggest drawbacks of this exchange and appear to be set at 1.49% per trade for UK customers. However, its should be taken into account that this fee is applied to both buying and selling, effectively setting the overall trading fee at 2.98%. This does not take into account fees that may be incurred for depositing and withdrawal of funds on the exchange. Coinbase offers a rewards system called 'Coinbase Earn' which I would recommend using even if you don't plan to use the exchange for trading. Eligible customers can complete a quiz with the aid of videos to earn a small amount of crypto. A mobile app for the exchange is available on Google Play and the Apple store. It is well laid out, easy to use and has a 4.3 star review on the Google Play store.
+ Coinbase rewards
+ Fully regulated and secure
– High fees
– Limited selection of alts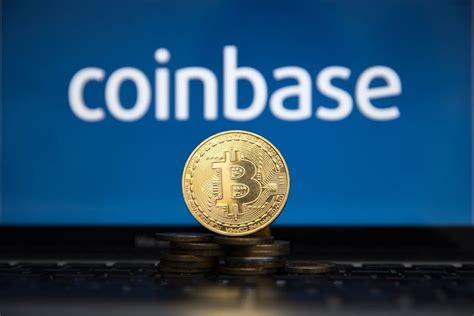 Gemini
Gemini is a crypto exchange that was founded in the US and is expanding further afield in to Europe and Asia. The company was founded in 2014 by the Winklevoss twins, the alleged co-creators of Facebook who were made famous by their depiction in 'The Social Network'. Currently the exchange offers 26 cryptocurrencies, composed of mainly large cap and mid cap coins. The fees for using the website for trading work out at 0.6% per trade but higher fees are applied to trades made through the mobile app.
There is also an opportunity to gain interest on your cryptocurrency holdings through Gemini Earn with up 7.4% APY** on certain cryptos. Gemini have a mobile app for the exchange which is available on Google Play, Apple Store and Galaxy store. Its is easy to navigate, user friendly and has a 4.4 star review on the Google Play store. The only real negative from my first hand experience with this exchange would be with the customer service. I understand that these exchanges have a lot more traffic now compared with previous years, but the length of time I have waited on a reply to an issue on this exchange in particular is unacceptable in my books.
+ Gemini Earn
+ Works closely with regulators
+ Reasonable fees
– Poor customer service
– Low trading volumes
**The annual percentage yield (APY) is the real rate of return earned on a savings deposit or investment taking into account the effect of compounding interest.
eToro
eToro is an Israeli brokerage company founded in 2007. They began offering Bitcoin in 2014 and the listing of other cryptocurrencies followed. They currently list a selection of large cap coins including Bitcoin, Ethereum and Litecoin. The main drawback of this exchange is that you can't move your crypto directly out of the exchange to an external wallet. There appears to be a round about process to achieve this through transferring your crypto to eToroX and transferring it from there to an external wallet.
Instead of charging trading fees eToro use spreads as a way to profit from traders – these serve essentially the same purpose and essentially mean eToro is profiting off each one of your trades. The spread is the difference between buy and sell prices of a particular asset – this is the markup that the broker earns. Spreads range from 0.75% to 4.9% which is very high. eToro have a mobile app for the exchange which is available on the Apple Store and Google Play. The app is easy to navigate, well laid out and has a 4.2 star review on the Google Play store.
+ Stocks and crypto in one place
+ Well trusted exchange
– Cryptocurrency can't be transferred to an external wallet directly
– High fees
– Limited selection of cryptocurrencies
Kraken
Kraken began their trading operations in 2013 and was founded by Jesse Powell. They currently list over 50 cryptocurrencies with a good mix of large, mid and small cap altcoins. The fees vary based on a few factors but you can expect around 0.16% – 0.26% in fees per trade. Kraken has 2 mobile apps which is a feature of the exchange I quite like. There is Kraken – an app targeted at beginners and is very easy to use and navigate – and Kraken Pro – an app developed with the more advanced users in mind. It offers more pairs and functionality while still being easy to navigate through. These apps are both available to download from the Apple Store and Google Play. The Kraken app has a 4.2 star review and the Kraken Pro app has a 4.6 star review on Google Play.
+ Mobile apps for beginners and experienced users
+ Good selection of cryptos
+ Reasonable fees
– Not available to New York residents
– Slow account verification and customer support
Binance is another well known exchange within the crypto space. It was founded in 2017 by Changpeng Zhao. The exchange is host to over 250 cryptocurrencies with a good balance between high, mid and low cap altcoins. The number of cryptocurrencies available on Binance US is lower due to differing laws and should be taken into account if you are a US based user. Binance is temporarily banned in Britain and the company is currently being asked to register with the FCA, so use in the UK may be a little difficult at the moment.
The fees with Binance are the lowest on this list. A fee of 0.1% is applied to each spot trade, this can be reduced by having a small amount of BNB in your account to pay the fees reducing them by 25% to 0.075%. Binance Earn allows you to gain interest on your crypto with up to 7.72% APY. A mobile app is available on the Apple Store and Google Play. It offers a lot of functionality but is tailored more to advanced users and it has 4.4 star review on the Google Play store.
+ Low trading fees
+ Good selection of cryptos
+ Free bank deposits
+ Allows staking of crypto to earn interest
– For more advanced users
– Considerable withdrawal fees
Kucoin
Kucoin was established in September 2017 and is based in Seychelles. It is often referred to as 'The Peoples Exchange' and offers a wide selection of more than 200 cryptocurrencies. If you are looking for low cap altcoins this is more than likely the exchange you will want to use.
The trading fees are very competitive with a fixed fee of 0.1% with the potential to lower this by up to 30% through holding Kucoin Shares (KCS). These low fees are at the expense of not being able to use FIAT currency to buy cryptocurrency. This means you will have to purchase cryptocurrency with FIAT on another exchange and transfer it to Kucoin to then trade into other cryptocurrencies. Therefore the exchange as a whole is tailored to more advanced users and is not a good place to start if you are new to cryptocurrency. Kucoin also allows you to stake your crypto through them and earn interest on it too. The mobile app is available to download from the Apple Store and Google Play. It is similar in layout to the Binance mobile app and offers a lot of functionality.
+ Best selection of low cap altcoins
+ Large number of trading pairs
+ Allows staking of crypto to earn interest
– No FIAT deposits
– Not for beginners
If you've made it this far why not sign up to my weekly newsletter, with this weeks podcasts and a quick blast of the most important stories of the week!